I read 28 books this year: one book fewer than last year. In my defense, I read longer books in 2011 and I did more writing than, well, ever. Not on my blog, per se, but there was other, more boring types of writing.
Breaking it Down
I read 12 by male authors and 16 by female. There were 5 memoirs, 2 non-fiction books, and 3 classics. This year, I thought I'd focus on my favorite ten of 2012. They are ordered by time period; Great Expectations was read at the beginning of 2011, The Lonely Polygamist I finished a couple of days ago.
1
. Great Expectations by Charles Dickens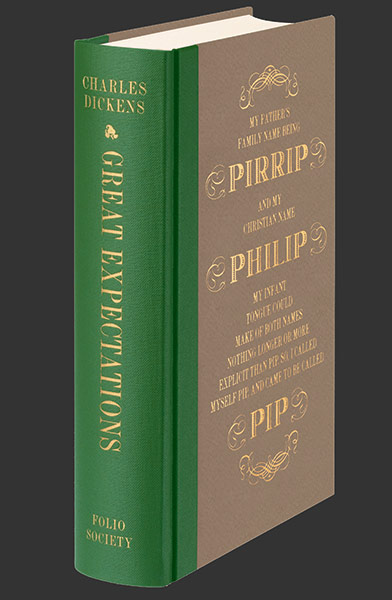 I begin with one of the great works of classic literature- Charles Dickens' tome,
Great Expectations
. I personally love the novel's gothic allure (
Bleak House
has a similar tone) as well as the romance and the rags-to-riches tale. Plus, I think Joe Gargery is one of my favorite all-time literary characters.
Great Expectations is published with Dickens' revised ending. Originally, the novel had a much less hopeful conclusion, but novelist Wilkie Collins encouraged Dickens to give his work a more conventional happy ending. Some criticized Dickens for changing his original conclusion. George Bernard Shaw said that
Great Expectations
"is too serious a book to be a trivially happy one. Its beginning is unhappy; its middle is unhappy; and the conventional happy ending is an outrage on it."
I believe the ending is ambiguous enough not to be considered flagrantly sappy or happy, but what do I know? I was angry when Charlotte Bronte blinded poor bigamy-minded Mr. Rochester.
I love gothic novels.
This year, I also read Jane Austen's famous satire
Northanger Abbey
. Generally, I adore Ms. Austen, but I also adore a good gothic romance, so her mockery of the genre didn't do it for me. When the lead protagonist's imaginations of macabre goings on in the abbey fell flat, so did my hopes for an interesting novel. Blah.
If you haven't read
Great Expectations
since high school, I highly suggest you try it again. You can download it for free off of Amazon.
2. Freedom by Jonathan Franzen
There's a fabulous scene in the television show Parks and Recreation where Leslie, the optimistic and ambitious deputy director of the parks department, is handing over research documents and a copy of the novel
Freedom
, by Jonathan Franzen, to her best friend, Ann. Ann is supposed to use the documents to study for an interview for a job Leslie desperately wants her to get.
Ann looks at
Freedom
and asks, "And why am I reading this?"
"Because I'm almost done with it and I wanna talk to you about Patty!"
I keep waiting for someone I know to finish
Freedom
so we can talk about Patty. Alas, no one has pulled through for me yet. Maybe now that it's out in paperback...
3.
The Waiting Place by Eileen Button
Read this exquisite book of essays in 2012. And buy a copy for a friend. You can read a longer
review of the book here
. I stole the above picture from this
blogger
, who also wrote a lovely review. Oh yeah- did I mention I'm going to hang with Eileen at the Calvin Faith and Writing Conference this April? I'm a lucky duck.
4. Life of Pi by Yann Martel
This is a terrific book. It's fresh, original, smart, devious, and crammed with absorbing lore. And no, I didn't steal this quote from Margaret Atwood. Why do you ask?
I'd had this book on my shelf for a few years and, on a whim, picked it up and couldn't set it down.
Life of Pi
is a breathtaking allegorical tale that's part fairy-tale, part family saga, part fable. I've never read anything like it.
5. Special Topics in Calamity Physics by Marisha Pessl
The prose is flowery and pretentious. After the first chapter, you want to kick the protagonist in the head. Her father, too. They are irritating and smug and wow... I thought Ms. Pessl was the most ostentatious, snobby author I had possibly ever come across. I mean, the protagonist's name is BLUE. I think there was some literary reason for this, but I forget what it was. We're talking that kind of pretension.
But the story was good. It drew me in. It became clear that in spite of the protagonists' supposed vast intelligence, even she could never imagine the twists and turns her story would take. This is such a weird, wonderful, fun story. If you enjoyed Donna Tartt's
The Secret History
,
Special Topics in Calamity Physics
is probably right up your alley.
"Hurry up and read it 'cause I wanna talk about BLUE!!!"
6. Digging to America by Anne Tyler
Two families adopt two little girls from Korea. The girls arrive on the same day. The story begins pre 9/11, and families are gathered at the terminal to greet the newest members of their respective families. The first family is a large, gregarious, quintessential American family. The second, a small Iranian family that consists of a husband, wife, and the husband's mother. The two families forge a tangled yet strong bond and the novel follows their wobbly but important relationship as their sweet adopted daughters grow up as friends.
Ms. Tyler's novels almost always take place in Baltimore. They are always relationship-driven, and they are among the most perfectly written pieces of work I've ever read. This is a gorgeous book. Read it.
7. The Art of Fielding by Chad Harbach
The Art of Fielding is supposedly one of this year's great novels. The husband actually read it first and then made me read it before it was due back to the library. Of my ten listed, this is the one I vacillated upon including. I can't pinpoint exactly what bothered me about it. I suppose some of the storylines seemed a bit trite and everything concluded a little too neatly. In other words, Shaw would not have been all that impressed.
On the other hand, this is a spectacular debut that tells a compelling story and, if I may draw upon the words of Harbach's enthused fans, is:
"Intensely readable!"
AND ALSO:
"Harbach (has a) knowledge of baseball that is encyclopedic but never ponderous…"
The NY Times states:
"Detractors went looking for entertainment, and found art instead."
I agree with above said statements.
The book is about college life and friendship and a tangled romance and forbidden love and baseball and more baseball and
Moby Dick
. And that pretty much sums it up. Also, it's intensely readable.
8. Rush Home Road by Lori Lansens
Lori Lansens is fast becoming one of my favorite contemporary female authors. A while back, I read
The Girls
, a novel about a pair of conjoined twins.
Rush Home Road
was completely different in tone, voice, and everything else that distinguishes a novel.
Sharla, who had been living in a trailer park with her mother, is left under the care of "Mum Addy," an elderly black woman who tries her hardest to give the little girl a safe, normal life with birthdays, clean sheets on the bed and all of those things our own kids take for granted. However, Addy soon realizes she cannot keep up with a troubled child and begins to worry about what will become of Sharla when she is gone. As she grows to love Sharla, we are privy to Addy's memories, mostly painful, many beautiful. Lansens ties her modern-day tale with Addy's past perfectly.
This was the "I can't put this book down" of the year. Vivid, haunting, sentimental but not sappy, and ultimately, satisfying. I couldn't recommend a book more highly.
9. The Marriage Plot by Jeffrey Eugenides
Another big novel in 2011! Still on the bestseller's list, I believe. Eugenides wrote the wildly well-received novel,
Middlesex-
the most intriguing story about a hermaphrodite you'll ever read.
The Marriage Plot
follows Madeleine, Mitchell, and Leonard as they try and make their way in the world after college.
Madeleine is beautiful and intelligent, though not as intelligent as Leonard, her brilliant, bi-polar boyfriend. Mitchell is in love with Maddy, and kind of has a chip on his shoulder about it. He runs off to Greece (where else?) and other parts of Europe to forget about her. Mitchell finds God, but can't forget Maddy. (Of course he can't.)
The title
The Marriage Plot
refers to Madeleine's college thesis, which is an examination of 19th-century marriage through a postmodern lens.
Eugenides is a great writer, a compelling storyteller, and the concept of
The Marriage Plot
would invoke great discussion about what marriage means in an age of rampant divorce, pre-nups, and religious apathy.
So hurry up and read it! I wanna talk about Mitchell.
10. The Lonely Polygamist by Brady Udall
Four wives, 28 kids, and the guy's… lonely? And is on the verge of having an affair with his boss's wife? And he has gum stuck in his pubic hair and he has no idea how it got there?
This is an interesting story.
Polygamy fascinates me. I'm not alone. When asked why polygamy fascinates so many, Udall answered:
Why the obsession? It has to do with sex, of course. Everything we are obsessed about has something to do with sex, and polygamy is no exception. But I think there may be more to it than that.
Fine, I am definitely interested in the sex aspect of polygamy. I said it. I'm not ashamed. As for the "more to it than that":
I find polygamy intensely depressing. I watched some of the first season of Big Love and had to stop after the Bill Paxton character began having an affair with… his first wife. His legal wife. The wife who began to regret agreeing to live "the principle." It was just so sad.
Udall doesn't write to condemn Mormon fundamentalism, but rather to examine the concept of a family. The story is told from the vantage point of the tall, bumbling, rather incompetent patriarch ironically named "Golden," his maligned 11-year old son, Rusty, and his beautiful, young, and lonely fourth wife, Trish. The novel embraces the universal joys and pains of any American family: grief, jealousy, the hardship of raising multiple children, and of course, how to deal with the rogue ostrich that lives next door.
So, how does a man juggle four wives? The answer: he doesn't. Each wife in the novel eventually divulges that she hasn't been touched in months and months. Although, cut Golden some slack. The poor guy has gum in his pubic hair.
In Conclusion:
I didn't read one book I "hated" this year because I have discovered something incredible. If I begin a book, and I don't like it, I don't have to finish it. The world will not end. No one will find me and beat me. The characters will not jump out of the book and chastise me for my lack of commitment.
I can't tell you what a relief this discovery is. It's also remarkable it's taken me 34 years to discover this.
I would love to hear your favorite books read in 2011. Recommendations are a beautiful thing.